WHO ARE WE
HOME>WHO ARE WE
WHO ARE WE
Are you visiting from oversea?
An international standard clinic for all inbound visitors and residents to Osaka. We are happy to see oversea patients in the comfort of their hotel and accommodation. Our English-speaking doctors and staffs will give you the most appropriate advice and healthcare services, and they also genuinely care about making you feel better. We welcome the patients in 2 easy ways to book a service. We also can accept several types of health insurance and payment methods.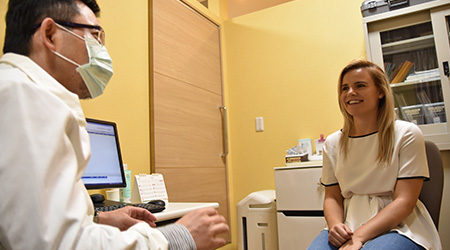 The Top 3 Concepts of Our Clinic
1.Easy to Access

The clinic is located on the 4th floor, HERVIS PLAZA OSAKA, which is within 2 minutes-walking distance from the Umeda Station.

2.Comprehensive Services

Our comprehensive healthcare services include adult/pediatric vaccinations, international immunization certification, and travel-related medications for travelers. Our Doctor has searched the web and added the most informative and useful sites that you could possibly need for any of your travel medical and vaccination questions to be answered with confidence.

3.Travel Doctors & Staffs

If you are travelling overseas for business or leisure you'll want to make sure you stay fit and healthy. We have the registered Medical Specialists as well as English-speaking staffs available every day. We also accept several travel insurances.
OUR DOCTORS
Kubo Nobuo MD PhD (ENT)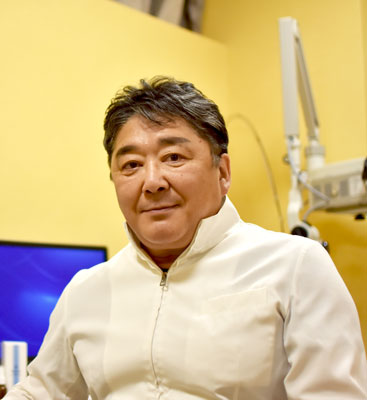 Education
| | |
| --- | --- |
| 1981 | Graduate Doctor of Medicine, Kansai Medical University |
| 1987 | Study in Department of Otorhinolaryngology, Wake Forest University |
| 1988 | Study in Department of Otorhinolaryngology, Hervard University |
| 1991 | Graduate Doctor of Philosophy (Otorhinolaryngology), Kansai Medical University |
| 1999 | Laryngologist Senior Lecturer in Kansai Medical University |
| 2008 | Dentist Associate Lecturer in Osaka Dental University |
| 2008 | Senior Lecturer in Otokoyama Hospital (within Kansai Medical University) |
| 2009 | Director of the Kitahama Tower Skin & ENT Clinic |
2019
Head of International Society of Craniofacial Surgery (JAPAN)
Director of the Pan Asia Academy (JAPAN)
Director of Sun Field Clinic (Healthcare Cooporation MIKI)
Nationality

Japan

Interests

Internal Medicine/Surgery

Specialities

Otorhinolaryngology/Allergology

Licence

Registered Doctor (Reg No.253948)

Board Certification and Fellowships

Board-Certified Laryngologist Certified in Japan Broncho-esophagological Society A Delegate of the Japanese Society of Allergology (JSA) A JSA Supervising Doctor
Yoshimori Araki MD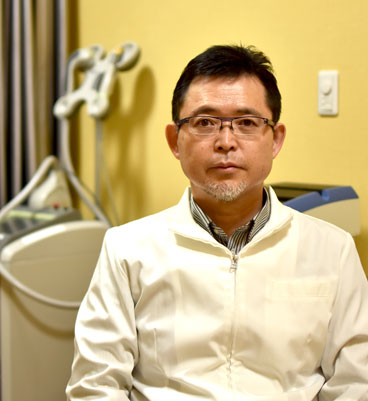 Education
| | |
| --- | --- |
| 1988 | Graduate Doctor of Medicine, Osaka Prefecture University |
| 1989 | Internships in Department of Orthopaedic Medicine, Osaka Prefecture University |
| 1991 | Work in Department of Orthopedic Medicine, National Senboku Hospital |
| 1997 | Work in Department of Orthopedic Medicine, Toyonaka-Hikari Hospital |
| 1997 | Chief Surgeon of Department (Orthopedic Medicine) Daisen Hospital |
| 1998 | Head of Araki Orthopedic Clinic |
| 1999 | Director of Medical Corporation, Ginnankai |
| 2008 | Australian Permanent Resident |
| 2014 | Phnom Penh Sun International Clinic Partner |
| 2014 | Open Yoshimori Clinic |
| 2015 | Director of Medical Corporation, Yotsuba-kai Opens Clover Clinic |
| 2017 | 2017 Osaka City University School of Medicine |
| 2019 | Director of BOW Clinic |
Nationality

Japan

Interests

Orthopedic Surgery/ Dermatology/ Rheumatology/ Internal Medicine

Specialities

Orthopedic Surgery/ Dermatology/ Rheumatology

Licence

Registered Doctor (Reg No.322341)/ Registered Dermatologist (2017)

Board Certification and Fellowships

Board-certified Orthopedic Surgeon/ Board Certified in Rheumatology / Japan Sports Association Certified Sports Doctor/ Japan Medical Association Certified Industrial Physician/ A Member of Japanese Society of Aesthetic Dermatology